Our Services
---
Comprehensive Eye Health Exam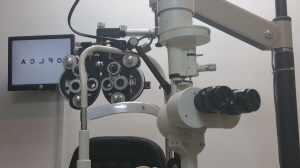 Not only are your eyes the window to your soul, but they are also the window to your health. Poor vision is known to be linked with social isolation, depression, increased risk of falling and accidents, and in the end, a greater tendency to be disabled. Our Optometrists can be the first professionals to spot a disease such as diabetes and glaucoma when examining your eyes.
At EyePRO Optometry, we can find solutions to your debilitating headaches and eye fatigue from working in front of a computer.
Our eye exam include eye pressure test for glaucoma and retinal picture taking using Canon Retinal Camera. Because healthy eyes cannot be measured solely on how well you see, a comprehensive eye health evaluation is recommended at least once every other year.
---
Contact Lens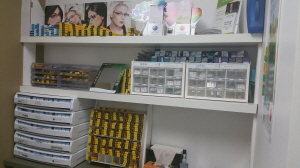 With so many options currently available, more and more people are enjoying the benefits of wearing contact lenses. Many of the patients we've fitted have discovered excellent visual acuity, as well as enhanced peripheral vision and the freedom to participate in more activities without having to worry about their eyeglasses.
Whether for full-time or weekend wear, work, sports, camping, or changing your eye color, our doctors are experienced in designing the best options to fit your lifestyle demands. Even if you have astigmatism, or wear bifocals, there's probably a contact lens that's right for you.
---
Eyewear Centre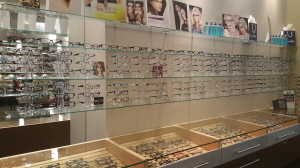 EyePRO Optometry is known as the Home of Fashion Eyewear throughout Calgary. Our dispensary offers the area's finest selection of frames for everyday wear, from designer fashions to classic to sporty frames (over 1,000 to choose from!).We will assist you in selecting the combinations of frames and lenses that is exactly right for you.
Our Eyewear Center features a broad selection of contemporary styles from well-known designers such as Dolce & Gabbana, Gucci, Versace, Rayban, DKNY, Easyclip, FYSH and Kllik to name a few. We also carry a wide array of children's eyewear, For those seeking ultimate protection from the sun's ultraviolet rays, we proudly offer polarized prescription sunglasses with AR coating.
Transition lenses are one of the best lens choices. A new Transition 7 lens has grey, brown and graphite green colours and very high quality.
Progressive lenses are the ideal solution for people age 40 and older needing help viewing multiple distances. Now, EyePRO Optometry use Digitally Surfaced Progressive lenses. All the progressive lenses are comfortable and wide reading area thanks to the latest technology.
---
Low Vision Clinic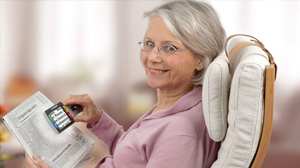 Low Vision Assessment focuses on how patients function in their day to day life. Our doctors and low vision practitioners help maximize their remaining vision (although it won't restore lost eyesight).
It incorporates the use of certain viewing techniques and optical/non-optical "Low Vision Aids" that can help individuals who are visually impaired. They help their patients perform their daily activities despite a visual impairment so that they can enjoy life and remain independent.
Calgary Low Vision Clinic does not take the place of your current Optometrists or Ophthalmologists. We will work in conjunction with your eye doctor to maximize your remaining vision.
---
On-Site Lab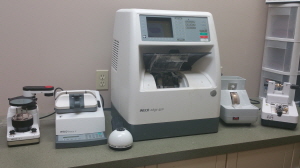 A fully integrated on-site lens finishing lab complements our dedication to provide the highest quality products to our patients. Each step in the production of your prescription eyewear is closely monitored to assure adherence to accepted standards and tolerances for optical precision.
We also employ quality assurance measures to ensure that your custom eyewear meets, or exceeds, your expectations. For those patients with urgent need, most prescriptions for single vision lenses can be fabricated in our office the same or next day. This service is offered at no additional charge, but is subject to availability.
---
Referral and Ongoing Care
We participate in every aspect of your care, whether you are interested in laser vision correction, desire cataract removal, or have some other ocular disorder requiring surgical intervention or ongoing care.
Our doctors will initiate the necessary referrals and will continue to follow up with you for your after-care. You can be confident you'll receive the best care from some of the most well-respected eye physicians and surgeons in Calgary area.
---
Urgent Care
Our doctors are happy to accommodate patients requiring emergency care and treatment during regular business hours.
Although no appointment is necessary, we kindly ask that you call ahead so that we may adjust our schedule accordingly and prepare for your arrival.