Patient Centre
---
New Patients
What to Expect Upon Your Visit
We're happy to welcome you as a new patient at EyePRO Optometry in Calgary.
Upon your arrival, our receptionist will welcome you as a member of our practice.
We will ask you to complete a patient form. This paperwork provides us with your health history and other information related to providing you with the best vision solutions.
With our comprehensive eye care services and great selection of frames and contact lendes, we have all your vision needs covered.
Please arrive 15 minutes prior to your appointment so you have time to complete some basic paperwork.  
Here are answers to some common questions:
Q: What should I bring to my exam?
A: Please bring your most current glasses or current contact lenses, plus your insurance card.
Q: How long is a typical exam?
A: Your exam will typically take 30 minutes, depending on the complexity of your particular situation and any questions you may have.
Q: Should I come in wearing my contact lenses?
A: You may wear your contact lenses to the exam if you wish.
Q: Why is my personal background important?
A: The doctor will review any current vision problems, your general health, as well as discuss your hobbies and lifestyle requirements to better tailor the examination to your needs.
Q: What can I expect from the overall exam?
A: In addition to determining your prescription, your eye examination will also check to make sure your eyes are healthy. The doctor will test your color vision, depth perception, as well as check for any early indicators of possible eye disorders, such as cataracts, retinal problems and glaucoma. Ultimately, the elements of your exam will be determined by the doctor.
Q: Why does the doctor ask me, "Which is better, one or two?"
A: These questions will be asked during the portion of the examination when your prescription is established. The doctor will ask you to compare a series of lenses to determine which is clearer for you. As the differences become less noticeable, the doctor will be closer to finalizing your prescription. For this reason, if you're having a hard time choosing between the options, it's a good thing!
Q: Will my pupils be dilated?
A: Pupil dilation is not always necessary. The doctor will make this decision during your exam.  If required, this painless process is done on same day or it can be re-scheduled. Dilation helps detect diseases like diabetes, high blood pressure and macular degeneration.
Q: Is parking available?
A: Yes, EyePRO Optometry In Calgary is located at Beddington Towne Centre. There are always enough free parking spaces.
Not yet a patient? Please call us at (403) 274-0272 to schedule your eye appointment.
Here are few useful links for our new patients
Make an Appointment: Begin your path to exceptional eye care and extraordinary eye wear.
Insurance Information:  A list of the insurance companies we accept. Please call if you do not see your insurance company as we are constantly adding new insurance carriers.
How to find EyePRO Optometry: A map, directions, and parking information to bring you to the finest eye care and eye wear practice in Calgary.
Re-Order Contact Lenses: Click here to order your contact lenses
We know how busy life can be. Let us save you some time by fulfilling your contact lenses order online with easy pick-up at EyePRO Optometry.
Please fill out form below to order contact lenses. If your contact lens prescription is current, we will contact you to verify your order.
Please note that we recommend all contact lens wearers do an annual eye health exam before more lenses can be purchased.
---
Learn about Vision Care
Near Sighted
Myopia, short-sightedness is a condition of the eye where the light focus in front of retina, causing a distant objects to be out of focus. The corrective lenses have a negative optical power.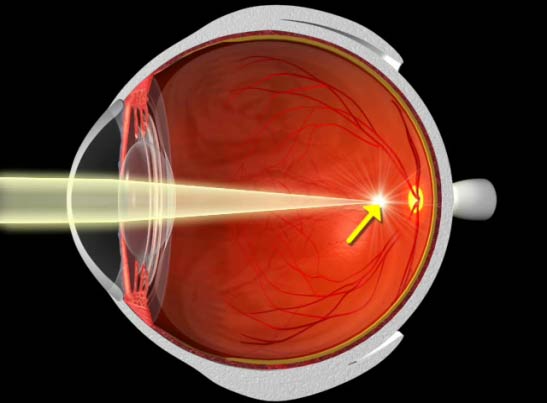 Far Sighted
Hyperopia, longsighted is a defect of vision causing difficulty focusing on near objects due to light focus after retina. The corrective lenses have a positive optical power.
Astigmatism
Astigmatism is a defect of vision caused by an eye that is not completely round. The corrective lenses have a second "Cylinder power" and Axis.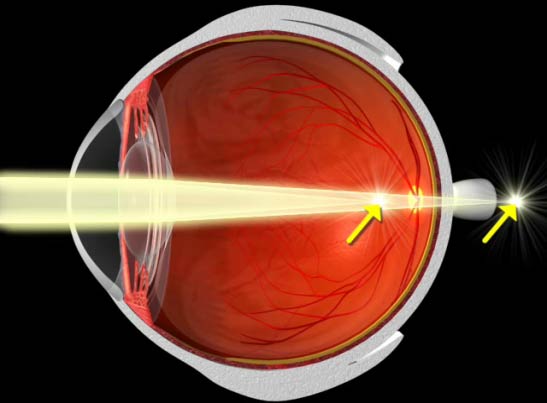 Reading Problem
Presbyopia is vision defect associated with aging in which the eye cannot see near objects.
Reading glasses, Bi-focal or Progressive lenses can solve the age related reading problem.
Bi-focal Lenses
Bifocal lens has two distinct optical powers, top for distance and bottom for reading.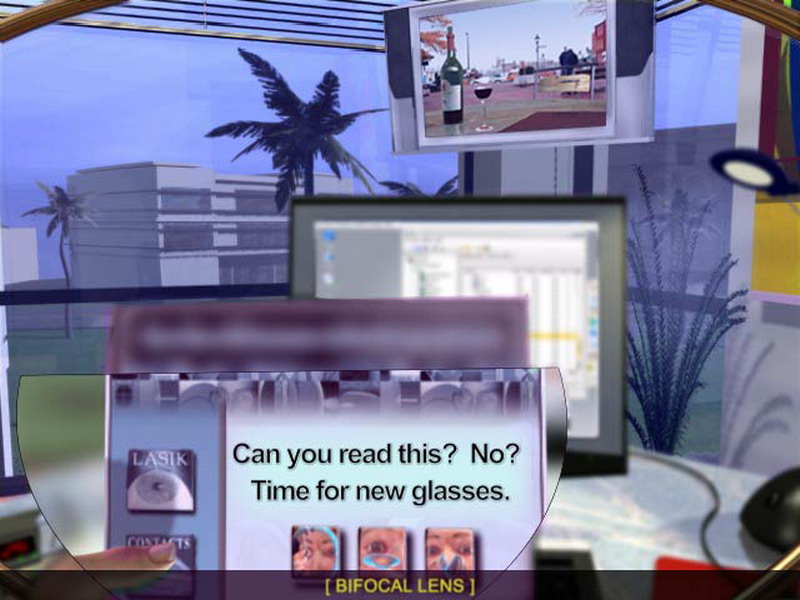 Progressive Lenses
Progressive Addition Lenses (PAL), no-line bi-focal are corrective lenses used in eyeglasses to correct presbyopia. New digital free-form lenses are much better quality.
AR Coating Lenses
Anti-Reflection (AR) coating is a type of optical coating applied to the surface of lenses to reduce reflection. It is especially helpful for night driving and computer working.
Transition Lenses
Photochromic lenses are darkening to grey or brown on exposure to sun (UV) radiation. New Transition 7 is very high quality on speed of change, so no complaint any more.
Polarized Sunglasses
Polarized lenses contain a special filter that block of intense reflected light for reducing glare. It has grey or brown color. Good for driving against sun and fishing at lake, so called fisher's lens.
Computer/Office Lenses
Specially designed lens for comfortable computer and reading to presbyopia (age related reading problem) patient. One of the progressive lens designs for computer intensive office workers.